Oskar Schindler | Life During World War II, Death, Legacy & Facts
Contents
During the Holocaust, Oskar Schindler, a German industrialist and member of the Nazi Party, saved the lives of 1,200 Jews by employing them in his enamelware and ammunition enterprises that came to be known as Schindler's Factory in occupied Poland and the Protectorate of Bohemia and Moravia. Initially driven by profit, Schindler eventually learned to see through Nazi ideology and recognized the misery of the Jews. Schindler's Ark, a 1982 novel, and Schindler's List, a 1993 film adaptation, were both instrumental in venerating him in popular culture.
Who was Oskar Schindler? On April 28, 1908, in Svitavy, Moravia, Oskar Schindler, an indigenous German and a Catholic, was born. After graduating from a succession of trade schools in Brno, Schindler went to work for his father's agricultural equipment company and married Emilie Pelzl in 1928. In 1938, he joined the Czechoslovak army and rose to the rank of reserve lance corporal. He bought Rekord Ltd., a Jewish-owned enamelware company, in November 1939, taking full advantage of the German annexation policy. He renamed the company Oskar Schindler German Enamelware Factory or Emalia. By inflating output figures, Schindler maintained the business's status as a weapons factory. As a result of this, around 1,000 Jews were saved, and they were spared the atrocities and brutality of conventional camp life. Currently, the factory houses two museums.
How to Visit Schindler's Factory?
Schindler's Factory is a ticketed attraction, meaning you will need to make an advance purchase of tickets to view the premises. Book your Schindler's Factory Tickets online to make the most of your visit to the attraction.
Skip-the-Line Combo: Wieliczka Salt Mine + Schindler's Factory
More details
Oskar Schindler During World War II
Oskar Schindler took over the "Rekord'' enterprise in Zablocie using the power of the German invasion troops as a trustee. He also made artillery shells, therefore his factory was considered an important component of the war effort. He then employed over 1000 Jewish concentration camp prisoners, which led to their life being spared by the Nazi regime.
Emalia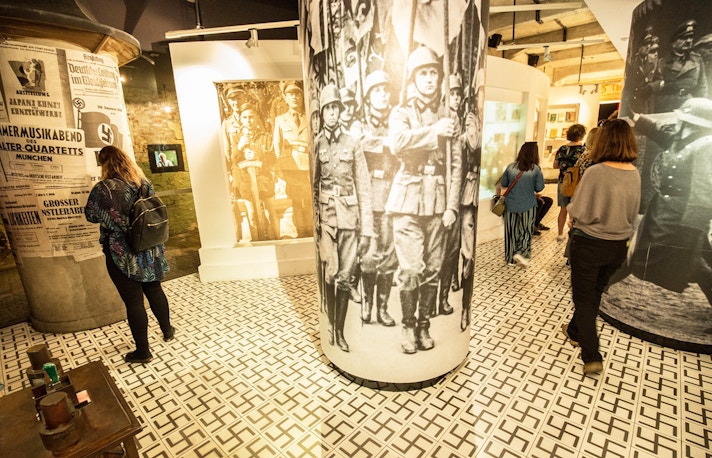 Schindler gave his accountant, Stern, the balance sheet of an enamelware plant called Rekord Ltd, which had declared bankruptcy in 1939 and was controlled by a syndicate of Jewish industrialists. Stern recommended a method for him to have more independence from Nazi mandates, including the ability to hire additional Jews. Initially, he hired seven Jewish employees and 250 non-Jewish Poles for this factory that came to be known as Emalia. The company employed roughly 1,750 people at its pinnacle in 1944, with a thousand of them being Jews. Schindler then registered this company as an arms manufacturing unit and produced false output numbers to justify its existence.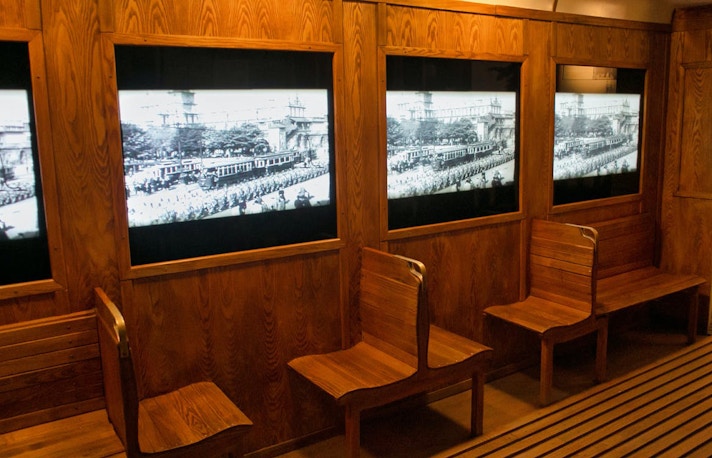 As such, the Jewish workers at Emalia were being sheltered safely. Governor-General Hans Frank released a directive on August 1, 1940, ordering all Jews in Kraków to evacuate within two weeks. Only those who worked directly for the German war effort would be permitted to remain. The fact that Emalia was a vital part of the war effort proved a critical factor in Oskar Schindler's ability to protect his Jewish employees. He claimed exemptions for Schindlerjuden (Schindler Jews) whenever they were threatened with displacement. He stated that wives, children, and even individuals with a disability were essential mechanics and metalworkers.
Subcamp of Plaszow
The Nazis began moving Jews out of the ghetto in the fall of 1941. Schindler was shocked to see the ghetto being dismantled. He resolved to save as many Jews as he could from that point forward. In March 1943, the Paszów concentration camp was established on the site of two Jewish cemeteries. SS-Hauptsturmführer Amon Göth, the camp's commandant, was a sadist who would execute inmates at random. All of the industries, including Schindler's, were supposed to be transferred inside the camp gates, according to Göth's original design. With a mixture of negotiation, deceit, and bribery, Schindler not only kept his factory from being relocated but also persuaded Göth to let him create a subcamp at Emalia at his own expense to house his workers as well as 450 Jews from other neighboring farms. They were protected from arbitrary death, adequately fed and clothed, and allowed to practice their religion. Zionist officials in Budapest reached Schindler through members of the Jewish underground movement in 1943. Schindler visited the country on multiple occasions to personally report about Nazi maltreatment of Jews. He collected funding from the Jewish Agency for Israel and gave it to the underground Jewish community.
Brünnlitz Schindler was informed of the Nazis' plans to shut down any factories that were not closely engaged in the war effort, including Schindler's enamelware plant. To preserve the lives of the Jewish workers, Schindler decided to revert manufacturing from cookware to anti-tank explosives. Schindler used bribery and influence to persuade Berlin officials to allow him to relocate his plant and workers to Brünnlitz, in the Sudetenland, saving the Jews from certain execution in the gas chambers. Schindler also transported 250 wagon loads of equipment and commodities to the new factory, in addition to personnel. The plant produced few, if any, serviceable artillery ammunition. When the Armaments Ministry raised concerns about the factory's low output, Schindler purchased finished products on the black market and presented them as his own. The SS rations were inadequate to satisfy the workers' needs, so Schindler spent most of his time in Kraków acquiring food, ammunition, and other supplies. Emilie, his wife, stayed in Brünnlitz, smuggling in extra meals and looking after the employees' health and other necessities. Schindler and his employees gathered on the factory floor on May 7, 1945, to hear British Prime Minister Winston Churchill disclose over the radio that Germany had yielded and the European war was done.
Oskar Schindler Post-War
By the conclusion of the war, Schindler had spent his entire income on bribery and black-market purchases of provisions for his crew. He traveled to Regensburg and then Munich on a shoestring budget, but he struggled in postwar Germany. Schindler relocated to Argentina in 1949, where he dabbled with raising poultry and, later, nutria (coypu), a tiny mammal raised for its fur. After the company went bankrupt in 1958, he left his wife and fled to Germany, where he had a string of failed business ventures, including a cement factory. Escape to Switzerland
Schindler was at risk of being imprisoned as a war criminal because he was a member of the Nazi Party and the Abwehr espionage service. Bankier, Stern, and others worked on a statement for him to give to the Americans attesting to his participation in preserving Jewish lives. To avoid being apprehended by the Soviets, Schindler and his wife drove west in their car. A vehicle carrying Schindler's mistress Marta, many Jewish laborers, and a consignment of black market trade products followed. They proceeded on foot and by rail until they approached Passau, where an American Jewish commander facilitated for them to get to Switzerland by train.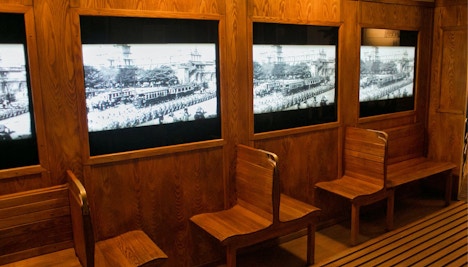 Further Business Ventures
Schindler, who was practically penniless when he relocated to Regensburg and then Munich, did not fare well in postwar Germany. In reality, he was compelled to rely on Jewish groups for help. In 1949, Schindler moved to Argentina, where he experimented with rearing chickens and later nutria (coypu), a small mammal kept for its fur. He left his wife and relocated to Germany after the company went bankrupt in 1958, where he had a succession of failed business enterprises, along with a cement factory.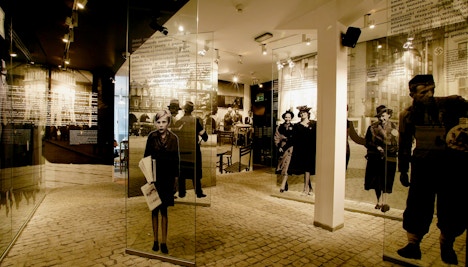 Death
In 1963, Schindler declared bankruptcy, and the following year, he suffered a heart attack and spent a month in the infirmary. Schindler was able to maintain in touch with many of the Jews he met during the war, including Stern and Pfefferberg, thanks to money provided by Schindlerjuden from all over the world. He died of liver failure on October 9, 1974. He is the sole member of the Nazi Party who has been buried on Jerusalem's Mount Zion. Yad Vashem honored Schindler with a celebration on May 8, 1962, during which a carob tree was planted in his remembrance on the Avenue of the Righteous in honor of his wartime devotion.
Oskar Schindler's Grave
Oskar Schindler's Legacy
Oskar Schindler, during World War II, has shown one of the greatest exponents of humanity ever in recorded history. He put himself in great personal danger to rescue and save over a thousand Jewish prisoners who were headed towards a certain and painful demise. He also incurred huge financial setbacks to provide basic amenities to the prisoners. His contribution can not be belittled or forgotten for centuries to come and his legacy will continue to live on as long as the bitter memories of the holocaust. Righteous Among the Nations
On June 24, 1993, he and his wife, Emilie, were declared Righteous Among the Nations, a distinction given by the State of Israel to non-Jews who actively participated in the rescue of Jews during the Holocaust. Schindler is one of the few Nazi Party members to get this honor, along with Karl Plagge, Georg Ferdinand Duckwitz, Helmut Kleinicke, and Hans Walz.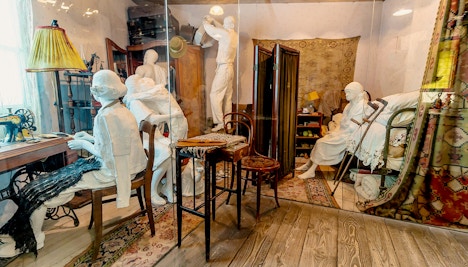 Schindler's List
Steven Spielberg turned Thomas Kenneally's novel Schindler's Ark into the 1993 film Schindler's List. Liam Neeson was nominated for an Academy Award for Best Actor for his role as Schindler in the film, which was awarded seven Oscars, including Best Picture. The wild popularity of the film brought Oskar Schindler's story to global attention.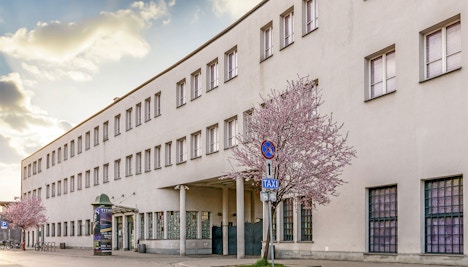 Memorabilia
In the attic of a flat in 1997, a bag belonging to Schindler was unearthed, including historic photographs and documents. Workers searching through boxes of items collected by author Thomas Keneally uncovered a carbon duplicate of one version of the list at the State Library of New South Wales in early April 2009. In August 2013, an online auction offered a one-page document signed by Schindler on August 22, 1944.
Frequently Asked Questions About Oskar Schindler
Q. Who was Oskar Schindler?
A. Oskar Schindler was a German industrialist and member of the Nazi Party who is credited with saving the lives of 1,200 Jews during World War II.
Q. What is Schindler's Factory?
A. Schindler's Factory is an enamelware and later ammunition factory that Oskar Schindler used as a cover-up to shelter over a thousand Jews from the Nazi regime.
Q. Is the film Schindler's List based on Oskar Schindler's life?
A. The movie Schindler's List is based on Thomas Keneally's novel Schindler's Ark accounting Oskar Schindler's life.
Q. What did Oskar Schindler do?
A. During the Holocaust, Oskar Schindler, a German industrialist and member of the Nazi Party, is credited with saving the lives of 1,200 Jews by employing them in his enamelware and ammunition enterprises in occupied Poland and the Protectorate of Bohemia and Moravia.
Q. How did Oskar Schindler die?
A. Oskar Schindler died of liver failure on October 9, 1974. He is the sole member of the Nazi Party who has been buried on Jerusalem's Mount Zion.
Q. Can I visit Oskar Schindler's factory?
A. Yes, you can visit Oskar Schindler's factory.
Q. What happened to Oscar Schindler after the war?
A. After the war, Oskar Schindler had to leave Germany for Switzerland to avoid being captured by the Red Army. He then claimed reimbursement for his wartime expenditure. Later on, he emigrated to Argentina and started several businesses, all of which failed. He filed for bankruptcy in 1963.
Q. Is Schindler's List a true story?
A. Yes, Schindler's List is based on the true story of Oskar Schindler.
Q. Where is Oskar Schindler's grave?
A. Oskar Schindler's grave is at Mount Zion Roman Catholic Franciscan Cemetery in Jerusalem.