Top 10 Schindler's Factory Facts That You Must Know
Contents
Schindler's Factory is one of the most visited attractions in Krakow. Schindler's Factory and its owner have etched their names in history as over 1,000 Jewish people were employed here during the Nazi occupation of Krakow, which ultimately ended up saving their lives. Originally a factory for producing metal items and enamelware, this factory became the site that indirectly saved the lives of over 1,000 Jews. Read on to know more about some lesser-known facts about Schindler's Factory, Oskar Schindler, and Schindlerjuden (German: Schindler Jews) who were employed there.
Schindler's Factory Facts Schindlerjuden received larger food portions compared to other Jewish workers
The Jewish workers at Schindler's factory received larger food rations than workers in other forced-labor factories. However, there were still quite a few difficulties present at the factory. The conditions of working were quite brutal, particularly at the enamel furnaces and ladles with sulfuric acid, which mainly the women workers came in direct contact with. Other challenges included the cold and even lice epidemics, which resulted in dysentery and even typhus at times. Schindler's Factory was turned into a museum in 2010
Established back in the year 1937, the former tin metal factory in Krakow, Schindler's Factory was turned into a museum in 2010. The permanent exhibition, 'Krakow - during the occupation 1939-1945', depicts the history of Krakow and its Polish and Jewish residents during World War II, using everyday objects, newspapers, personal documents, and other artifacts.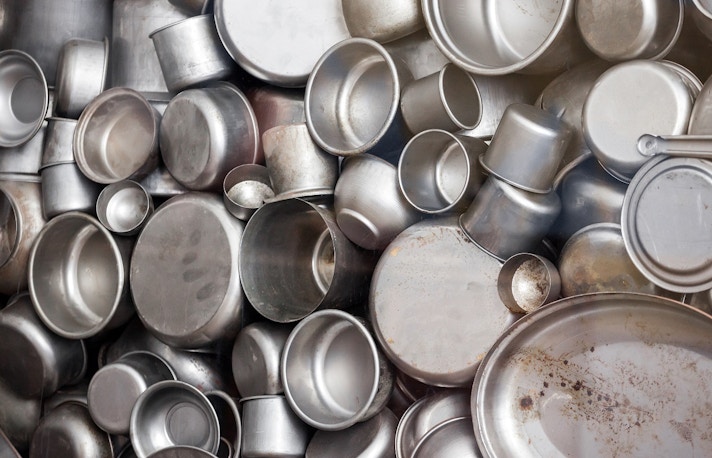 Oskar Schindler started producing ammunition shells in his factory
Schindler's Factory primarily produced metal items and enamelware. During World War II, Oskar Schindler realized it was important to keep the factory functional so as to be able to rescue the Jews employed in the factory from concentration camps. In order to achieve this, Schindler started producing ammunition shells as well. This ensured that Schindler's factory was listed as an essential part of the war effort and the Jewish workers were also deemed essential to the factory. Schindler's Factory was turned into a subcamp for its Jewish workers
Krakow's Jews who survived the ghetto's liquidation in 1943 were relocated to Plaszow concentration camp in 1943. Then, in January 1945, Schindler applied for a license to establish a sub-camp of the Plaszow camp on his factory's grounds. He argued that his workers had to travel more than ten kilometers from the camp to the factory every day. Increased efficiency at the factory would be achieved by transporting them there. His arguments and bribes secured his strategy's success.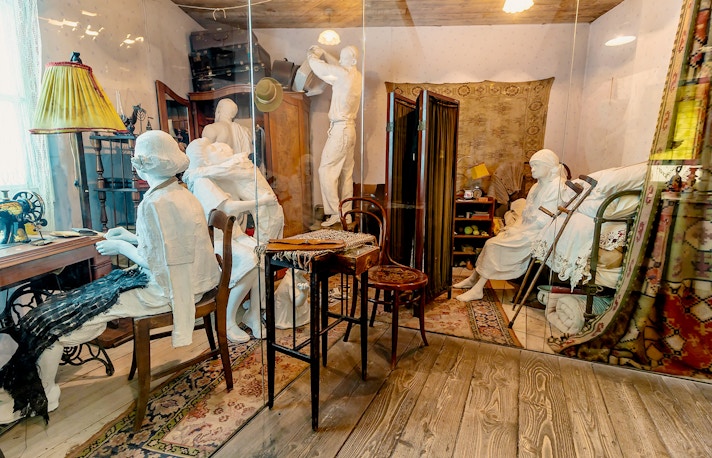 Schindler's Factory was first adapted into a book then a film
The Australian author, Thomas Keneally, published the book Schindler's Ark in the year 1983. This book came as a result of extensive research and several interviews that were conducted with the surviving Schindlerjuden. This book is not only a Booker Prize-winning historical non-fiction novel, but it also inspired the well-known film Schindler's List by Steven Spielberg, made ten years later in the year 1993.
The real Schindler's list
Oskar Schindler is said to have prepared lists containing a list of names of over 1,000 Jewish workers who were then employed in his factory. This list is what inspired the film title "Schindler's List". In April 2009, workers sifting through Thomas Keneally's archives at the State Library of New South Wales stumbled upon a carbon copy of one version of the list.
Oskar Schindler Facts
Oskar Schindler got arrested multiple times
Oskar Schindler's resting place
Oskar Schindler had to bribe Nazi officials
Oskar Schindler's Bankruptcy Oskar Schindler was arrested multiple times. He was arrested for partaking in black market activities and even for embezzlement. His activities in the black market mostly involved him using the factory's profits to buy food for his Jewish workers. This is how the Jewish workers at Schindler's Factory received larger food portions. Oskar Schindler was interrogated and arrested by the Gestapo numerous times for attempting to help Jews and paying bribes to the SS. As Oskar Schindler had good contacts, he was released from containment easily and was able to continue his rescue efforts of the Jewish workers with fewer hindrances.
More About Oskar Schindler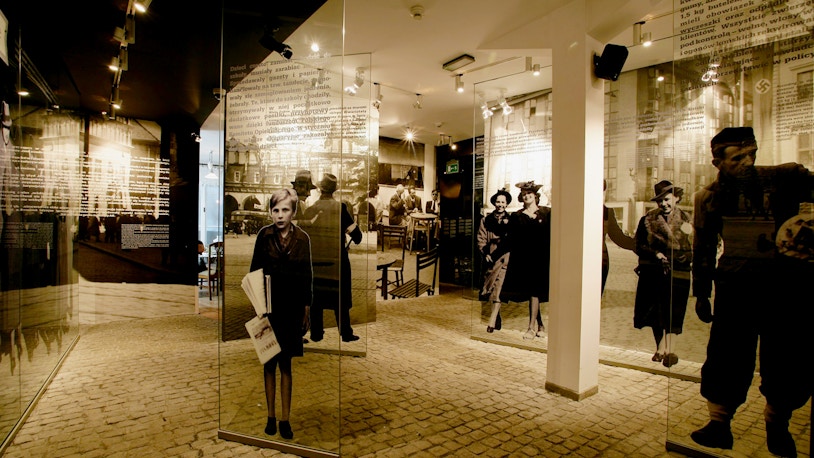 After the war, Schindler survived on money sent by Schindlerjuden from all over the world, keeping in touch with many of the Jews he met during the war, notably Stern and Pfefferberg. On October 9, 1974, he died of liver failure. Oskar Schindler is the only person from the Nazi Party to be honored by being buried on Mount Zion in Jerusalem. On May 8, 1962, Yad Vashem honored Schindler with a service in which a carob tree was placed in his honor on the Avenue of the Righteous in recognition of his wartime labor. The Hebrew inscription on his grave reads, "Righteous Among the Nations" and the German inscription reads, "The Unforgettable Lifesaver of 1200 Persecuted Jews".
Oskar Schindler's Grave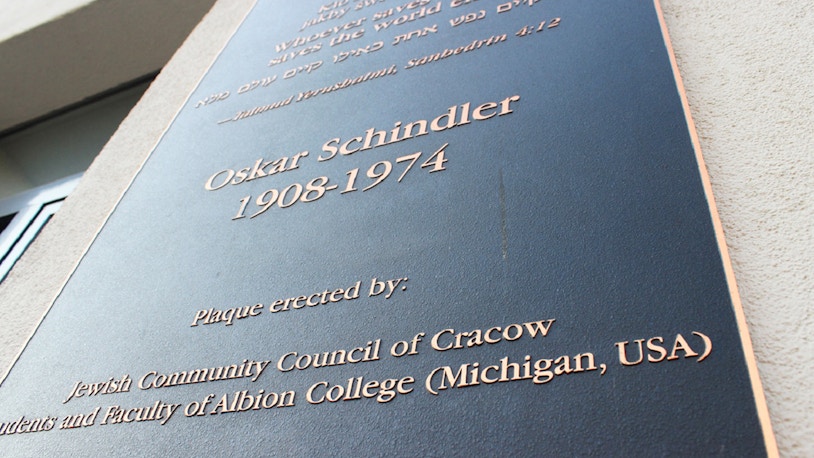 In order to secure his Jewish workers' safety, Oskar Schindler had to pay hefty bribes to many Nazi officials. Most of the profits earned through the factory were used by him to buy food supplies for the workers through the black market. While his initial interest in employing Jewish workers was the reduced labor charge as it was a good way to save money, as the war raged on around the city, Oskar Schindler eventually came to realize that he had to step up and save the Jewish people and started making efforts toward their sanctuary with no regard to cost. A few years after the end of the war, Schindler eventually went bankrupt.
As most of his profits from the factory went into acquiring food for the factory's Jewish workers, after the war Oskar Schindler's finances gradually started dwindling. He engaged in a few business ventures but all of them proved unsuccessful. In 1963, Schindler declared bankruptcy, and the following year, he suffered a heart attack and spent a month in the infirmary. Schindler was able to maintain in touch with many of the Jews he met during the war, including Stern and Pfefferberg, thanks to money provided by Schindlerjuden from all over the world.
Book Schindler's Factory Tickets & Tours
Skip-the-Line Combo: Wieliczka Salt Mine + Schindler's Factory
More details
Frequently Asked Questions About Schindler's Factory Facts
Q. When was Schindler's Factory built?
A. Schindler's Factory was established in the year 1937 in Krakow, Poland.
Q. Why is Schindler's Factory important?
A. Schindler's Factory is a historical attraction with immense significance. It has been turned into a museum that showcases the wartime experiences in Krakow during World War II. Oskar Schindler saved 1,200 Jews during the Holocaust by giving them work in his factories.
Q. Who founded/created the Schindler's Factory?
A. Schindler's Factory was established by three Jewish entrepreneurs: Michał Gutman, Izrael Kahn, and Wolf Luzer Glajtman.
Q. What is Schindler's Factory used for today?
A. After the war, Schindler's Factory's buildings were used to produce telecommunications equipment for around 50 years. Eventually, Schindler's Factory reopened with two historically important museums aiming to depict life in Krakow during the Nazi occupation.
Q. How big is Schindler's Factory?
A. Schindler's Factory now houses two historical museums and covers an area of about 40,000 square meters.
Q. Can I visit Schindler's Factory?